SEPTEMBER 11 – was not only a day that changed the world. It was also the day that the fiction of RESURRECTION DAY became reality.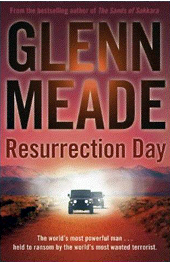 Glenn Meade was born in Finglas, Dublin in l957. His three novels to date – SNOW WOLF, BRANDENBURG, and THE SANDS OF SAKKARA have all been international bestsellers, translated into over twenty languages and have enjoyed both critical and commercial success. SNOW WOLF has been bought by Propaganda Films in Los Angeles and will be a major motion picture.
From the mid-eighties, Glenn wrote and directed a number of his own plays for the Strand Theatre in Dublin, where he began writing before turning to thriller writing in 1994. He was worked in the field of pilot training for Aer Lingus for many years and as a journalist for the Irish Times. He now writes full time.
Critics have compared his novels – an exciting blend of fact and fiction to that of Frederick Forsythe, John le Carre and Tom Clancy. His meticulously researched thrillers are a result of years of research in Russia, Egypt, Europe and the USA. In his new novel, RESURRECTION DAY, about a daring and dramatic attack on the US capital by an al-Qaeda terror group armed with a weapon of mass destruction and completed before the events of September 11th, he spent many months in Washington DC and interviewed senior White House staff, Secret Service agents, US Federal planners and senior FBI terrorist experts (some of whom were later involved in the hunt for al-Qaeda terrorist suspects on US soil, after the September 11th attacks).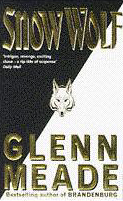 Glenn Meade began writing RESURRECTION DAY in the summer of 1999. In the novel an al-Qaeda terrorist cell threatens to attack Washington with a weapon that will cause untold devastation and bring America to its knees. He finished the novel at the end of August 2001 and flew to Italy for a short holiday. Eleven days later he switched on the TV in his hotel room and watched in horror as the al-Qaeda hijackers destroyed the twin towers and the world was changed forever.
Glenn knew two of the victims who perished that day. One was a passing acquaintance he had met on frequent trips to New York. The other was a former top FBI counter-terrorist chief, an acknowledged expert on al-Qaeda. Glenn had consulted him during the research for the novel. His death was an incredible irony. Exasperated by his FBI superiors, whom he had repeatedly warned of the likely risk of an attack by Islamic extremists on US soil, he felt he was not being listened to and resigned from the Bureau to start a new career – as Head of Security at the Twin Towers. He died when the first plane hit.
Glenn had a constant dread while writing the novel that al-Qaeda might carry out a major terrorist attack on a US city. Having done extensive research and having interviewed many terrorist experts in the States and listened to their opinions he had come to the stark conclusion that such an assault was not only possible, but imminent.
In the course of his research the FBI wanted to know the outline of the novel in great detail in return for their help. As he investigated exactly how the FBI might deal with an attack of this kind, Glenn began to feel that he was dealing with a vast bureaucratic organisation that sometimes behaved like a headless chicken.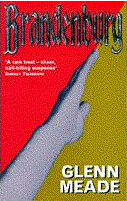 After September 11, Glenn thought the book would never be published. 'I set out to give the reader a startling, fly-on-the wall insight into a world in crisis 'he told his publisher, 'in which real men and women react to the deadly menace of a monumental terrorist attack on a major US city. I also wanted to tell and honest, yet chilling, page-turning story, one that read like truth – and was partly based on truth - and which showed the immense danger the world faced from the aberrant,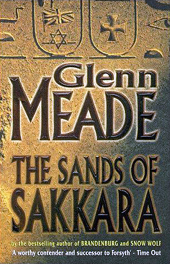 ultra-extremist style of Islamic terrorism that takes human destruction to its ultimate end.
Should we alarm people with a story like this? The truth is that we have come to live in the time of our own fiction. We can choose to ignore that reality but only at our own peril. Just as the spy-writers of the Cold War era forewarned us with their stories of enmity between East and West and made us acutely more aware of the dangers of a nuclear Armageddon or the pre-W.W.2 thriller writers alerted the world to the Nazi menace, I believe it is beholden upon the fiction writer to use his skills with integrity to heighten whatever fidelity or fear it is he wishes to throw light upon.'
RESURRECTION DAY
Published by Hodder & Stoughton on 18 July, £18.99