The crime publishing scene is positively hectic at the moment. I cannot remember a summer (once the traditional down-time when publishers deserted London for the grouse moors) where I have been sent so many books to review and I have by no means been sent all the 138 titles scheduled for publication in the UK between July and September. That's roughly one every 16 hours and that is a conservative estimate as some publishers – they know who they are – no longer bother sending out review copies or even press releases.
So where to begin? How do I choose the books to which I will devote my failing eyesight?
Straight to the top of my list, of course, must fly We Know by American Gregg Hurwitz which arrives here as a paperback original from Sphere.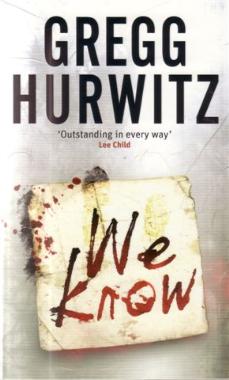 The reason this book takes precedence should be clear, for it comes recommended ("Outstanding in every way") by none other than Lee Child, which I estimate is the 20th such recommendation by the frighteningly well-read Lee so far this year and, as Jack Palance might have said, the year ain't over yet.
I have already set aside some quiet time for Ashes to Ashes (Headline), the third in Barbara Nadel's most excellent Francis Hancock series set in London's East End during the Blitz. Would it be heresy to admit that I prefer this series featuring the war-damaged undertaker to her Inspector Ikmen series set in Turkey? If it is, I don't care for I rate these books highly.
In August I am spoiled for choice. Not only is there a new Christopher Brookmyre novel, A Snowball in Hell (Little Brown), which shows Chris has finally taken my advice to choose titles which are shorter than the space we reviewers are usually allocated for the entire book. I am also anxious to try Megan Abbott's debut Die A Little (Simon & Schuster),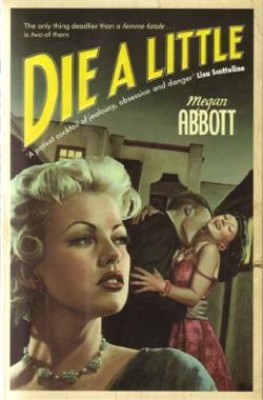 which comes highly recommended from the USA by none other than James Ellroy, and there is the guaranteed summer bestseller from Kathy Reichs in the shape of Devil Bones (Heinemann), which comes with a glowing tribute from my old crime-writing and reviewing chum Joan Smith.
Somehow I must find quality time for the third crime novel by Whitbread Book of the Year winner Kate Atkinson, When Will There Be Good News? (Doubleday) for her first two came highly praised by just about everyone.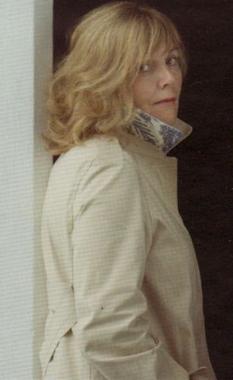 As indeed is the second novel of Tana French, The Likeness, which has been somewhat sprung on me at the last moment (as have several titles in the summer frenzy) by publisher Hodder.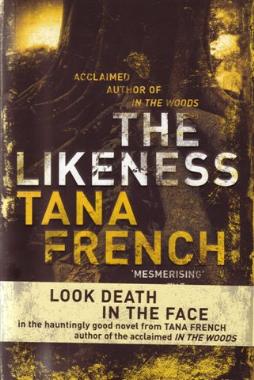 Tana French's debut In the Woods, was described by that eminent critic Marcel Berlins as "a terrific debut" and went on to take the Edgar Award for best first novel in America.
September will, I predict, be dominated by the big names of the profession. Not only are the senses already quivering over the publication of The Private Patient (Faber) by P.D. James and James Lee Burke's new novel Swan Peak (Orion), but I will also be celebrating the arrival across the finish line of a new horse-racing thriller Silks (Penguin) by the father and son team of Dick and Felix Francis.
There is also a new Val McDermid, A Darker Domain (HarperCollins) which, I am reliably informed, summons up ghosts from the miners' strike of 1984 and I must make room that month for the latest, and I think his twentieth, from one of Britain's most consistent (and consistently popular) thriller writers, Robert Goddard, with his novel Found Wanting (Bantam).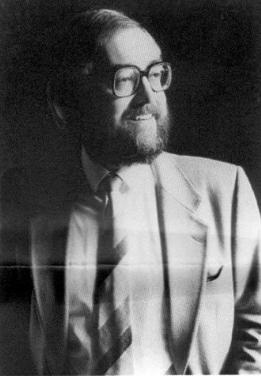 When Sebastian Fitzek' first novel Die Therapie was published in Germany in 2006 it knocked The Da Vinci Code from its #1 bestseller perch. For that alone, the author deserves a drink, and now his debut arrives in English as Therapy, from those profoundly perky publishers Pan.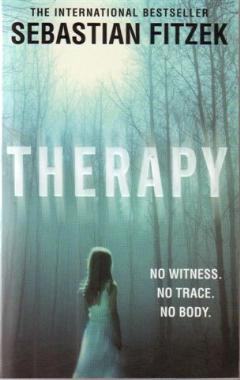 Many a crime novel is trumpeted as a 'psychological thriller', but Therapy really is a thriller about psychology and a very good one too –the sort of book Alfred Hitchcock, had he been around and working today, would have bitten Herr Fitzek's hand off for the film rights. As with a film like The Usual Suspects, the reader knows they are being misdirected from the start, but suspends disbelief totally and goes along with the book just to see up which particular garden path he or she is being led. Interestingly, one path leads to a storm-lashed German holiday island on the North Sea coast which I suspect is in the area of the ancestral home of the Angles (as in Anglo-Saxons) and the first novel |I've read set in that region since Riddle of the Sands.
Perhaps not surprisingly, Sebastian Fitzek is enthusiastic about his first book being published in England, or as he puts it: in dem Mutterland der Spanningsliteratur – the motherland of suspense fiction. And very politely, at the end of the book, Herr Fitzek thanks the reader thus: "I am honoured to be the recipient of the most valuable gift in the world: your time."
He even supplies an address to his website www.sebastianfitzek.de and perhaps dangerously asks readers to tell him what they thought of the book.
The website, in German, is full of lots of nuggets of information. Sebastian, who bears an uncanny resemblance to a young Mark Lamarr, is 37, a Berliner, has three dogs, two rabbits and a horse, and admits to his earliest reading experience being the works of Enid Blyton, though his favourite author is Michael Crichton. I am not sure what the various psychiatrists in Therapy would make of that; probably nothing good.
Disturbing news reaches me from our colonies across the Atlantic.
That young and awesomely talented writer Marcus Sakey, who chronicles the mean streets of Chicago, had to make an expedition to New York recently to collect a much deserved award from the critics of Strand magazine for his debut novel The Blade Itself. Once entrapped in a publisher's cell, Marcus was forced to sign copies of his new book Good People until the poor chap collapsed from lack of alcohol.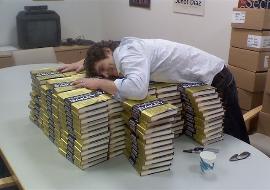 I have had the dubious honour of being summoned in to many a headmaster's study, but in the case of the one occupied by Paul Doherty in leafy Epping Forest, I have emerged not with a thrashing but with an excellent historical mystery.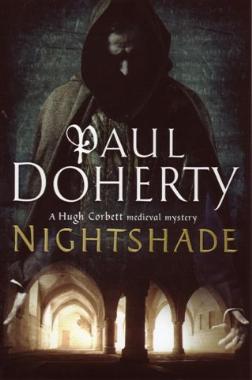 The prolific Paul – surely the undisputed King's Champion of the medieval whodunit – has just published his (I estimate though I may have failed in my arithmetic) 53rd novel; Nightshade, from the irrepressible Headline corporation.
There will be much celebrating in the shires this Michaelmas for in it, Paul returns to the adventures of his most popular series hero (and I think his first series hero), Hugh Corbett, Keeper of the Secret Seal and special emissary of King Edward I.
Whilst doing the weekly filing and shredding of the paperwork which mounts up here at Ripster Hall, my factotum Waldo discovered, among some unanswered writs and a few summonses, a copy of the souvenir edition of the 500th anniversary edition of Red Herrings, the esteemed organ of the Crime Writers Association. Dated 'Summer 1998', the magazine contained a Quiz for which, it seems, I set the questions, though I have no memory of this, just as I have no memory of being a member of the CWA at the time.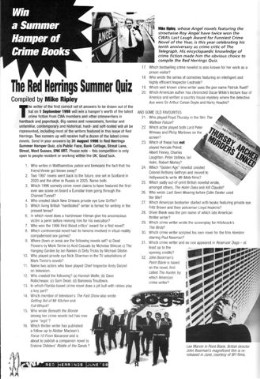 Though I am quite willing to accept I did set the quiz, I have no idea who won the competition or the star prize of "A Summer Hamper of Crime Books".
Entrants had to submit their answers by 1st September 1998, by post charmingly enough, to: "Public Face, Bank Cottage, Streat, West Sussex" which I suspect is an address of convenience or, as my spy-writing colleagues would say, a dead-letter box.
Perhaps I will drop a postcard to that address to see if that hamper remains unclaimed…
I have looked forward to reading Tony Pollard's debut historical thriller The Minutes of the Lazarus Club since I first saw it listed by those perky publishers at Penguin, for Dr Pollard is a noted archaeologist of international reputation. I was myself merely a humble "digger" but the bond between archaeologists is strong and none have ever been known to say anything unpleasant about a fellow digger's writing. I am already prepared to say that I feel Tony's book will be the best fiction written by an archaeologist since Sir Mortimer Wheeler, who once astutely observed: "Archaeology is not a science, it's a vendetta".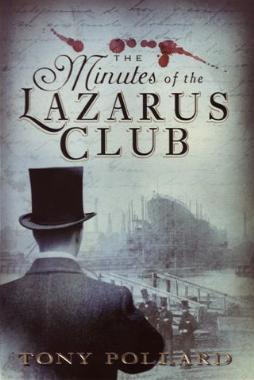 Lazarus Club did not disappoint. It is a rip-roaring thriller which cuts through the Victorian world of science, technology and medicine (via the odd brothel and opium den) with an impressive cast including Florence Nightingale, Charles Darwin, Joseph Bazalgette (sewers), Robert Stephenson (railways), Charles Babbage (computers) and, central to it all,
Isambard Kingdom Brunel.
The plot involves mutilated bodies fished out of the Thames, industrial espionage, murder, arson, grave-robbing and treason, with more than a nod to the works of Dickens and Mary Shelley. It ought to be an automatic choice for the Ellis Peters Award shortlist but now I've gone and suggested that, it will probably be disqualified for not having enough 'crime' in it!
Ever since the Talented Miss Highsmith introduced us to Tom Ripley, both crime writer and reader have had a moral problem when the hero of a book is also a professional criminal, or, in a more recent trend, a professional murderer.
Richard Stark's character Parker (a professional bank robber) is a famous example of a bad man wearing a white hat, but Stark (Donald Westlake) always manages to inject a moral authority into the stories, where conflict is usually with other bad guys (this time clearly wearing black hats) and "civilians" are placed off-limits.
Then of course, Frederick Forsyth brought us The Jackal, a professional assassin whom the reader actually starts cheering for as he doggedly attempts to complete a mission we know is going to fail.
Now comes Columbus – no. not Columbo – better known as The Silver Bear – no, not The Silver Bears, that was the title of the late Paul Erdman's financial thriller back in 1974 – in a debut thriller from Hollywood screenwriter Derek Haas, published here ahead of schedule by those enthusiastic hotshots at Hodder.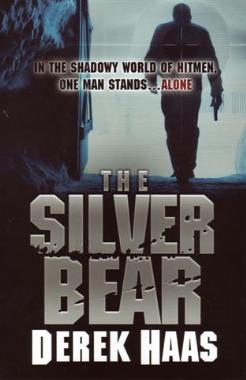 Columbus is a professional hit-man (the Russians seemingly call them Sliver Bears) who is hired to take out an American congressman running for President. Naturally there's a huge conspiracy behind it all, to which Columbus adds a lot of (violent) personal baggage. But at the end of the day, he is a cold-blooded murderer, do how much should the reader want him to succeed and survive?
As a character in recent thrillers, he is not alone. Tom Cain's The Accident Man is a professional assassin (though one notably lacking the savvy and pure evil ruthlessness of The Jackal) and more recently in The Deceived, Brett Battles' hero is a "cleaner" – someone who disposes of the bodies of murder victims (though he's nowhere near as cool as Mr Wolf in Pulp Fiction).
For all the moral dilemmas posed by the central character, Derek Haas (who bears an uncanny resemblance to our own thrillmeister Nick Stone; or is it just me?) has produced a short, sharp, electric shock of a book.