PETER TREMAYNE

TO APPEAR AT THE CASHEL ARTS FESTIVAL, TIPPERARY, IRELAND

8th - 10th September 2006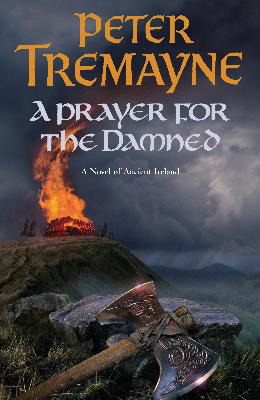 Peter Tremayne has been invited by the local Arts council in Cashel (Tipperary, Ireland) to host a 3 day summer school based on his 7th Century female detective, Sister Fidelma. It's taking place from the 8th - 10th September, in Cashel and already has a lot of interest from fans in the States and the rest of Europe.
Details of the event and how to book are to be found on www.cashelartsfest.com
Information about accommodation for those not booking into the main event location of The Cashel Palace Hotel is given on www.cashel.ie
For other information, contact the secretary of Féile Fidelma 2006, Emily Kirwan on info@cashelartsfest.com / E-mail: cashelartsfest@eircom.net / Tel. 087 0552179 or write to - Emily Kirwan, Secretary - Féile Fidelma 2006, Cashel Arts Fest, Cashel Heritage Centre, Old Town Hall, Main Street, Cashel, Ireland.
The event comes hot on the heels of his next novel, A PRAYER FOR THE DAMNED, published by Headline Books Ltd.