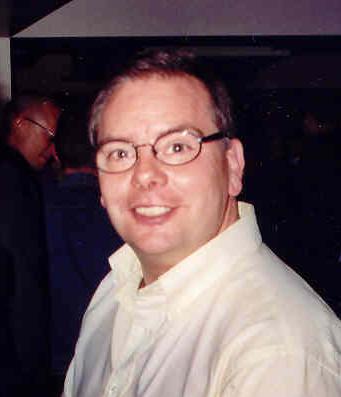 I

don't normally introduce each issue or update, but this time I thought I owe you guys an explanation. I wanted to explain why #22, which we call our summer special, became such a monster in terms of content. But the problem is that there is only one clear explanation - 2004 is a bumper year for books from the crime / mystery genre, not just from the UK, but the USA and mainland Europe. The genre just goes from strength to strength, and the diversity within is most welcome.
S

o when we embarked on #22, we warned our webmaster that we were planning a bumper issue, but even I didn't realize how full we were going to be.
F

irstly we have two big scoops. Mike Connelly agreed to tell us about his upcoming sequel to The Poet - THE NARROWS, Publishers Weekly said of THE NARROWS, "Connelly is a master and this novel is yet another of his masterpieces."
W

hile on the dark side of the street we have Mo Hayder who is back with her third novel - TOKYO and she agreed to talk to us about what she's been up to since Birdman/The Treatment.
O

n top of these two scoops, we have another slew of interviews, articles, book reviews, short stories and a bundle of books to give away. You guys have a bumper summer ahead of you, as there is a huge selection of wonderful reads awaiting your perusal.
B

ut I must thank our team at Shots for the work they have put in over the last month to get such an eclectic issue together. Especially Grog our Webmaster who took over my HTML chores last issue and has toiled-away to get #22 out on time. Every team member at Shots has full-time day-jobs and family commitments and we do this as a labour of love. I was having a beer with my fellow editors Barry Forshaw of the excellent CRIME TIME MAGAZINE [www.crimetime.co.uk] and Jeff Kingston-Pierce of US based January Magazine and The Rap Sheet [www.januarymagazine.com] last month. One universal point we all agreed about is the huge amount of work and organisation that goes into our respective publications, and that in the end we do it for the love of the genre. It was also agreed that we need support.
I

have to thank our sponsors and would ask you to support them by clicking on their links and browsing their virtual shelves. If you would like to help keep us going with either a banner advertisement, or a contribution to our costs, please email me as without your continued support and our hard work, Shots Ezine would not survive.
W

e also value the support of the Crime / Mystery writers both in the UK and overseas who cooperate in giving us their insight into the genre. It is this insight that makes Shots so special. I must also thank The Crime Writers Association [www.thecwa.co.uk] for its continued support of the genre, and for giving Shots access to its Dagger Awards and special events.
B

ut at the end of the day, I have to give thanks to the publishers for their continued support of Shots with their review copies, as well as book donations for our various competitions, and their friendship.
B

e here for #23 when we'll have an exclusive report with pictures on Larry Block's visit to London for the presentation of The CWA Diamond Dagger, together with an interview and appreciation of the Grand Master of Mystery by Simon Kernick (The author of THE CRIME TRADE). . We'll also have yet another bundle of book reviews, news and competitions.
A

nd that is my explanation!
Enjoy #22
Mike Stotter
Editor
Shots : The Crime and Mystery Ezine

June 2004
Note that we update the site with news and book reviews between online issues so make sure you bookmark our site and tell your friends about us.